A MODICUM OF MENG'S MENTIONS IN THE MEDIA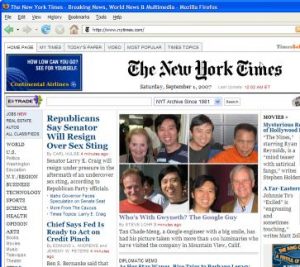 THE NEW YORK TIMES
September 1st, 2007
Hey, Who's He? With Gwyneth? The Google Guy
I was on the cover of the print edition and also on the nytimes.com homepage!
THE NEW YORK TIMES
April 28, 2012
OK, Google, Take a Deep Breath
Front page story on the Sunday Business section.
It's hard to be mindful these days. Silicon Valley spiritual advisor @chademeng is trying to change that. Listen. http://www.wnyc.org/story/meditation-silicon-valley-chade-meng-tan/ ...
read more